(06-06-2022) WE DELIVER ANTWERP CITY HALL
---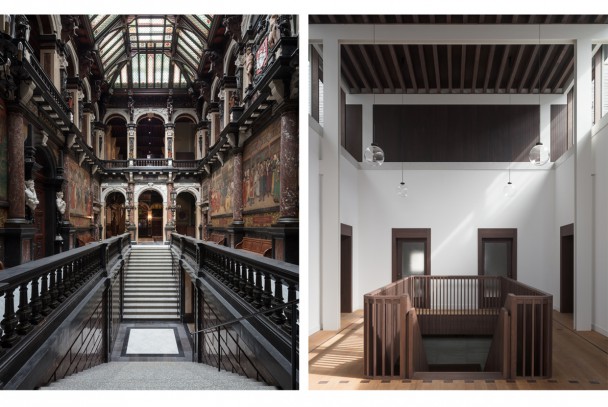 We recently delivered the restoration and refurbishment of the historic city hall of Antwerp (B). The design and realization took 8 years and is the result of an Open Call, organized by the Flemish Government Architect, and the fruitful collaboration with the City of Antwerp and our partners: Origin, Bureau Bouwtechniek, BAS, RCR, Daidalos Peutz, FPC and Germaine Kruip.
The elevations and the interiors of the 'Schoon Verdiep' and the First Floor have been meticulously restored, while the Second Floor has been opened up towards the sky through two new and centrally positioned vestibules.
Hidden from sight, but very present in the sense of comfort, are the top-notch technical installations, resulting in a 'BREEAM Excellent' accreditation. No mean feat given the heritage value and complexity of the building.
Antwerp City Hall will be officially opened on June 15th 2022, followed by a public opening party on June 18th 2022.