(22-02-2019) Antwerp Management School, Antwerp (B)
---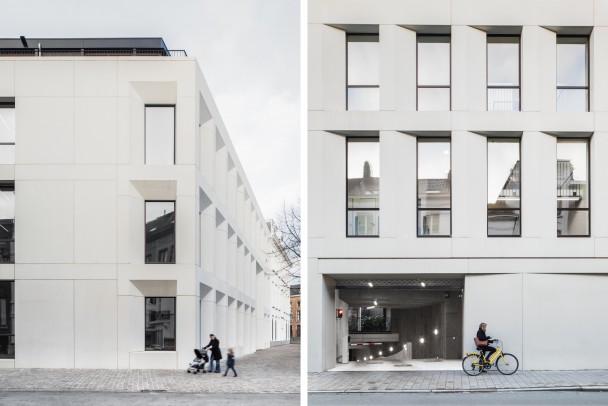 Official Opening and Happy Anniversary.
On Friday evening February 22nd, we celebrated the official opening of the new campus building for Antwerp Management School, next to the institute's 60 year existence. Over 400 invitees attended the ribbon-cutting procedure.
We would like to express our gratitude towards the AMS-board for entrusting us with this commission and for establishing a process with room for mutual openness and respect. We wish the Antwerp Management School prosperity and success for the next 60 years of 'Opening Minds'.