(20-12-2018) Happy year ending with a victory in Tervuren (B)!
---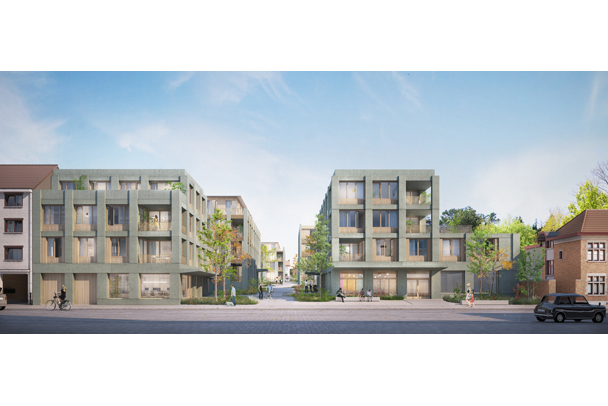 Our team wins the competition to transform a former school site in a sustainable housing project for the city of Tervuren!
Hub in partnership with BPI real estate, Styfhals & partners, Erik Dhont and Daidalos wins the competition for the redevelopment of the GITO site in Tervuren.
The old school complex will make place for an ecologically embedded living environment, reinforcing the spatial and social fabric of the town center.
A pedestrian passage through the site strengthens the spatial fabric, connecting collective functions and common (outdoor) spaces on the site.