(26-09-2018) Friendship Site, Antwerp (B)
---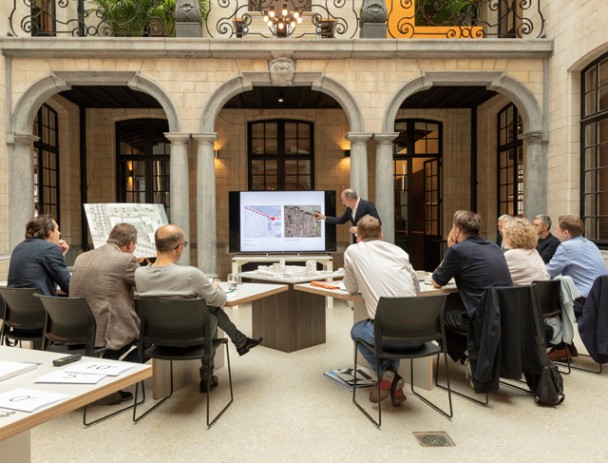 HUB – DRDH Team Wins International Competition.
At the end of 2017, CORES Development, AG VESPA (for the City of Antwerp) and TOTAL launched an international competition for the redevelopment of the Friendship Site. This is a prime location on the quays to the river Scheldt and the historic harbour area, locally known as 'Het Eilandje', which forms a gateway to the urban centre from the North and completes the setting of the city's MAS Museum.
After the first stage, our team of HUB Architecten and DRDH Architects, supported by Erik Dhont Landscape Architects and MINT Traffic Consultants, was selected to participate in the final round. Fellow competitors were OMA / SVR, Max Dudler / AREAL, Karres + Brands, BOB361 / LAN and URA, Robbrecht & Daem.
We are extremely happy to announce that, based on the competition design, the jury has awarded us first prize.
The jury report states: "The proposal is a compelling design that creates a strong ensemble within the existing urban fabric of the quays and the docklands. The proposed landscape design, an open central garden court, creates a natural atmosphere, thereby enhancing the overall housing quality within the ensemble."